ONE HUNDRED METRES SKY
Aarhus Beach, Denmark 2013
A 10 x 10 x 10.000 centimetres reflection of the sky.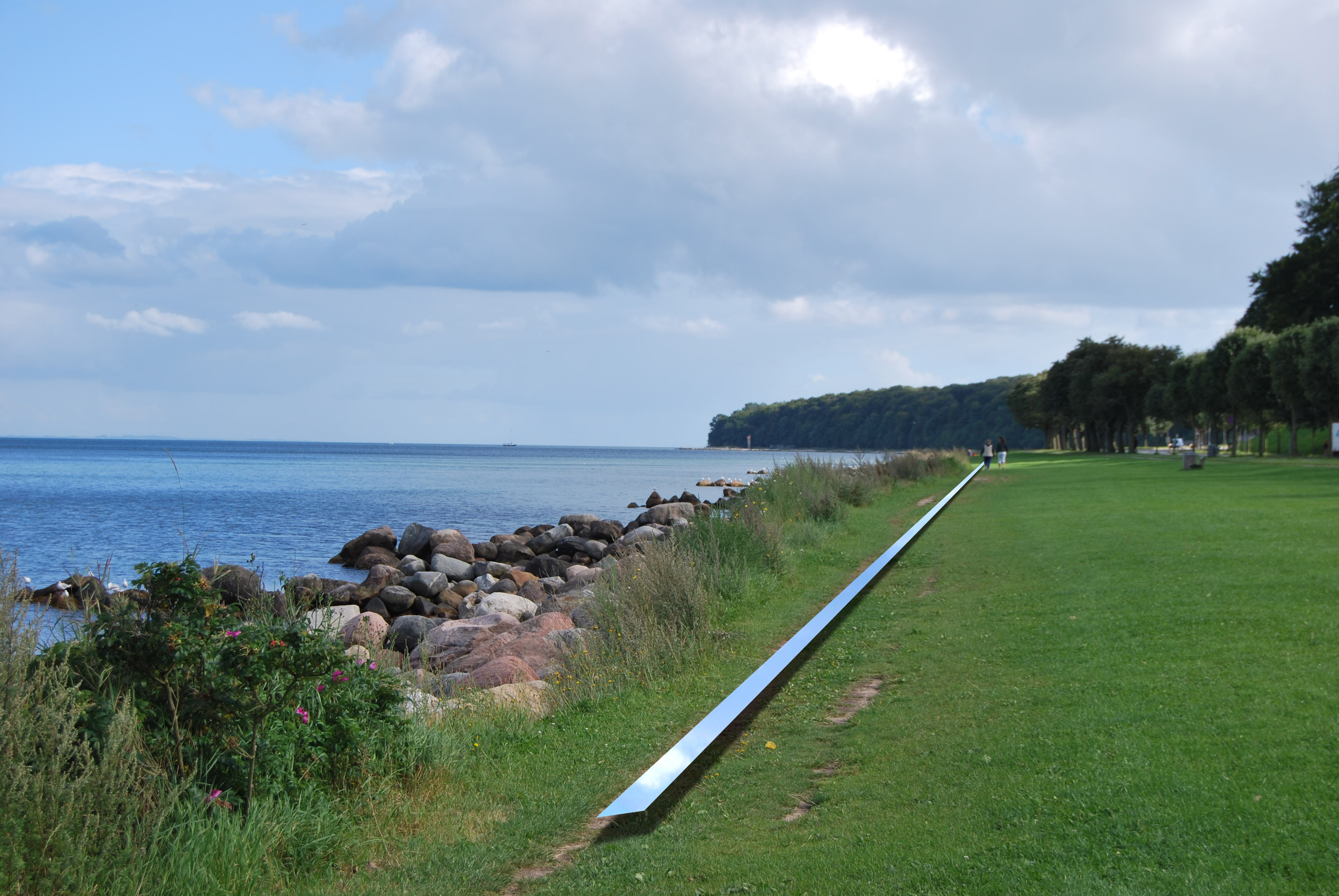 Capturing the sky, light and clouds in a line
ONE HUNDRED METRES SKY is a mirror installation exhibited as part of the 'Sculpture by the Sea' international sculpture exhibition at Aarhus Beach. The sculpture, unfolding itself over 100 meters, is angled so that the mirror captures sky, light and clouds above. The audience can thus walk along the One Hundred Metres of Sky and sense the place, the scale and the coast.
Connected with something
The lined-shape of the mirror connects with other works of Elle-Mie that explore the simplicity of the line. It also points to the philosophical notion – articulated by the great Danish philosopher K. E. Løgstrup – that the line expresses the human minds' capability to be here, while still being connected with something out there. 100 Metres of Sky was awarded the Nordea (Fund's) prize, selected by Christine Buhl Andersen, director for KØS, the Danish Museum of Art in Public Space.
Work
A 10 x 10 x 10.000 centimetres reflection of the sky.
Exhibited / Presented
Sculpture by the Sea, AROS & Aarhus Beach, Denmark 2013.
Collaboration / Funding
Supported Aarhus Municipality. Developed in collaboration with Rival A/S, INOX and SN Polering
A selection of pictures.